These girls never cease to amaze....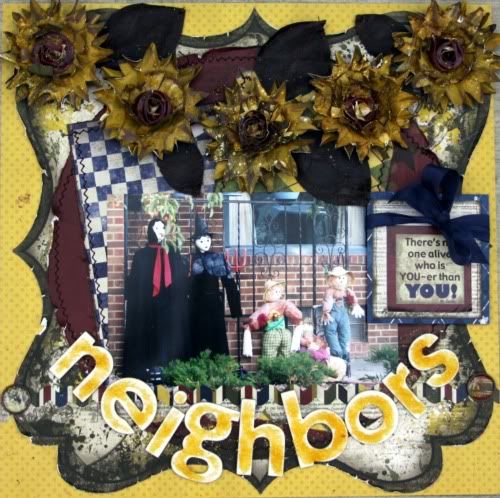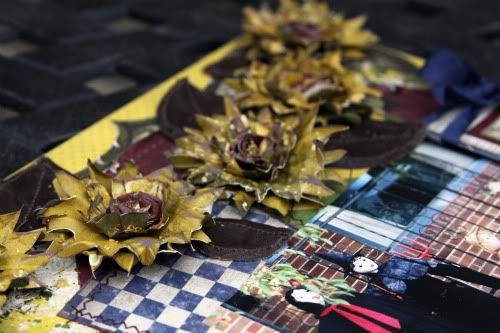 NEIGHBORS
Design by: Debbie Sherman
Tip:I cut leaves from the brown leather wrap and then stitched them to give them the appearance of veins in the leaves. I also sugared the letters and flowers using diamond glaze and diamond dust. I colored the diamond dust in a baggy using alchohol ink.
Supplies: Bo Bunny Cambridge Collection, papers- Crest, Crown Die cut, Dot, Victory, Chess, Argyle, Icandy brads, Cardstock stickers, Combo Stickers, Chunky Chips Alphabet, Leather Wrap - leaves
Additionai items: glimmer mist, chalk ink alchohol ink, diamond dust, diamond glaze
CHIPIE
Design by: Jolanda Meurs
Supplies: Bo Bunny Olivia Nectar, Bo Bunny Olivia Mums, Bo Bunny Olivia Icandy Brads, Bo Bunny Olivia Chipboard, Bo Bunny Olivia Chiffon Rose Trims,
Others: Burlap, glossy accents, glitter, Bling leafs
Title: Brrr
Design by: Romy Veul
I wanted some glitter and bling on my page, so I simply decorated the chipboard shapes and stamped snowflakes with a thin layer of Stickles. It adds such a wonderful touch to a winter page.
Supplies: Midnight Frost Snowdrift Die-Cut, Midnight Frost Snowfall, Midnight Frost Stripe, Midnight Frost Flurry, Midnight Frost Midnight Frost, Midnight Frost Chipboard, Midnight Frost Frost Wraps, Midnight Frost Layered Chipboard, Midnight Frost Dimensional Chipboard, Midnight Frost Stamp
MY SNORKEL BOY
Design by: Kathleen Glossop
Materials: Paper: Midnight Frost, Alphas: Chunky Chips, 12 x 12 chipboard, Chunky Chips clear, Cambridge 12 x 12 sticker combo, Midnight Frost brad, Midnight Frost rubons, Midnight Frost trim, Bo Bunny buttons, Bo Bunny ribbon, Midnight Frost stamp
Other: My Little Bit of Whimsy cloud, and bird pin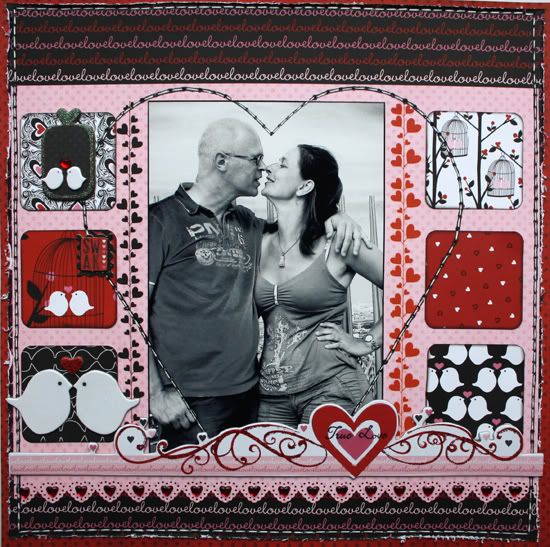 TRUE LOVE
Design by: Mireille Divjak
Supplies: CS: Harvest dot and Tutu dot, Crush, sugar, cute pie, flirt, romeo, smooch, darling, Rubons, chipboard, layered chipboard and stamp
Used the faux stitches over the photo. Works perfectly
Sooo.... what do you think?