Today's project as yesterday and Tuesday also features "Hello Sunshine". It is a mini album created by our very own Julie Tucker-Wolek. She chose to create her mini, focussing on the delightful things her daughter says!
Here is what Julie had to say about Bo Bunny Mini Albums:
"There is one thing that I love the most about Bo Bunny's mini albums - the size of them are always perfect - and they are all ready per-decorated with your FAVE Bo Bunny collections! Wait! That's two things! What can I say? I just love everything about them! Here is a mini album I made using the Hello Sunshine collection!"

"We all know kids say the darnedest things! Every time my daughter says something funny, I document it on Facebook. Well, I wanted to document those funny things in a mini album too!"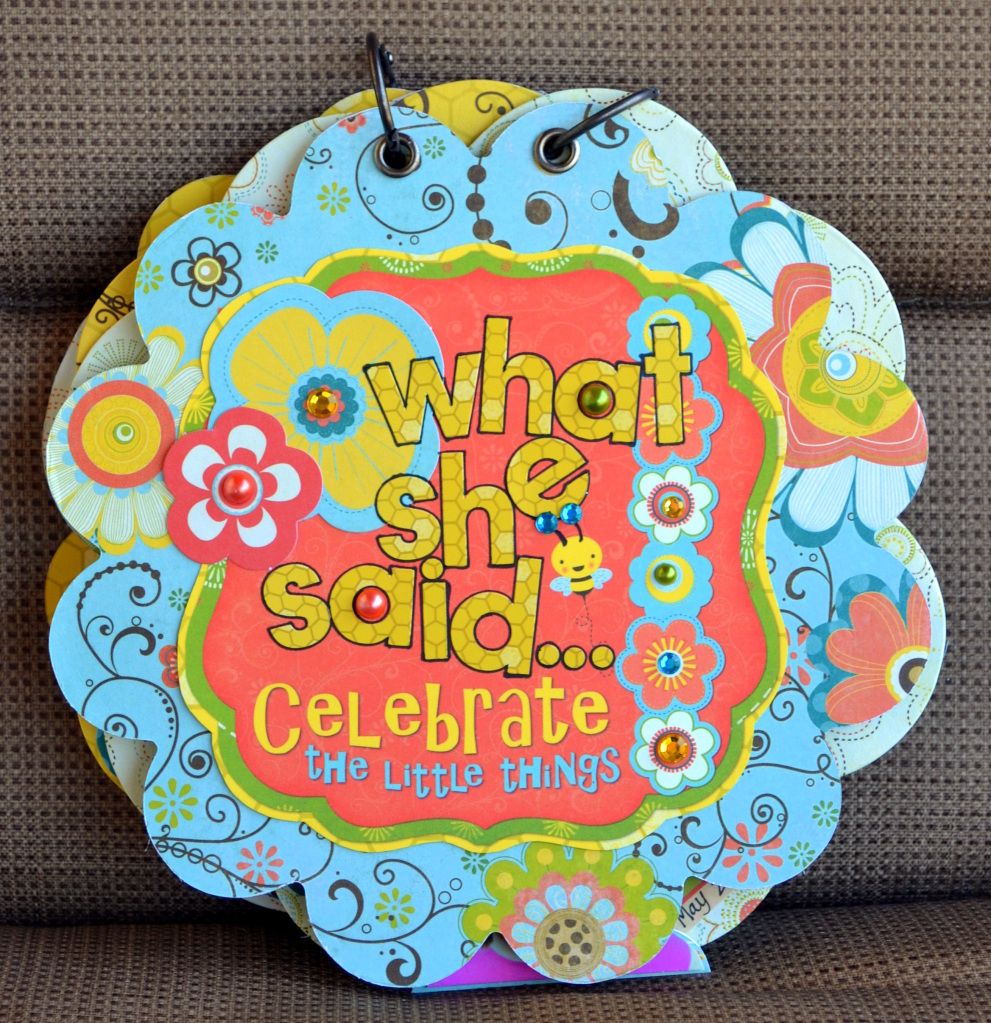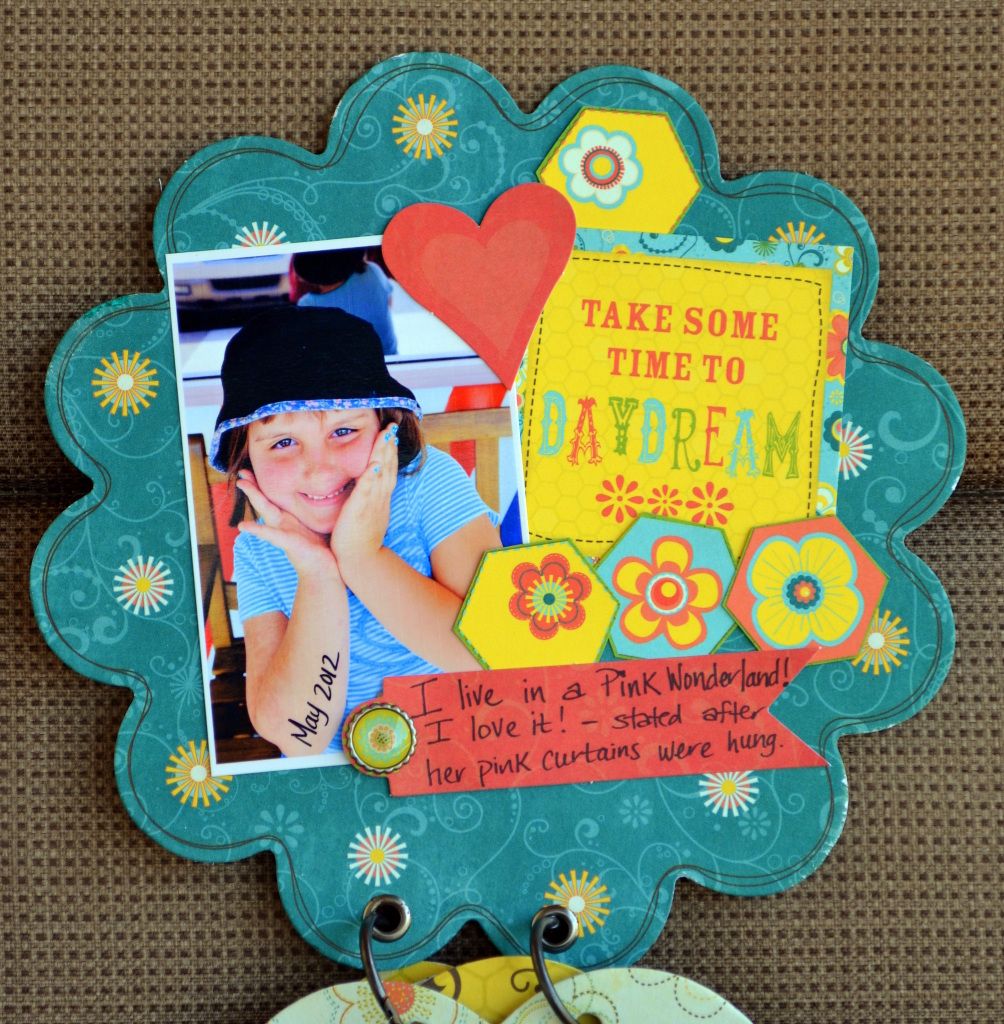 "Bo Bunny stamps are the PERFECT size to use as a background! Add some jewels to them, and it gives them some great dimension!"
"I took some combo stickers and cut them to fit around the outer edges of this page"
"I love Bo Bunny's rub ons! They are so easy to use! On this page, I included it on my background and carried it over to my photo!"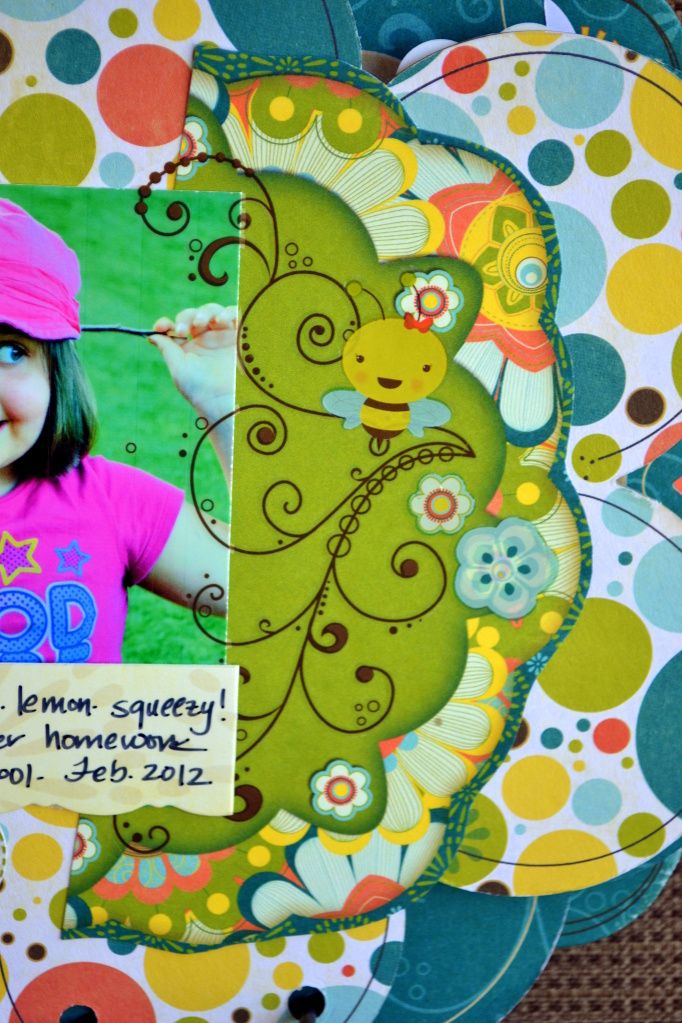 "I also love Bo Bunny's packaging! They are perfect for journaling spots! On this page, I cut part of the package from the buttons, and used it for my Brookie quote!"
"Bo Bunny's noteworthy papers are so fun and versatile! On this page, I chose to use the hexagon strip. Since it was too long for the mini album, I cut it in half to use for my journaling."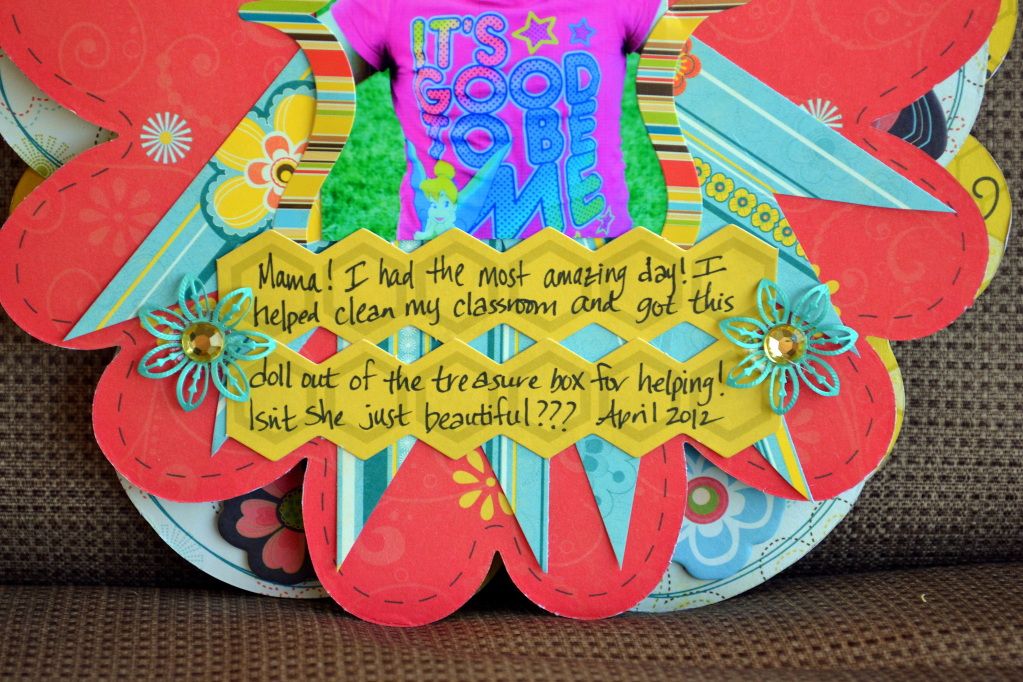 "I love using the jewels to emphasize something on a page! On this page, I used the jewels to underline my Brookie quote!"
"Bo Bunny's rub ons are also fun to layer!"
"I hope you have enjoyed my mini album! They are really fun to make!"
Bo Bunny supplies used:

Hello Sunshine Mini Album
Hello Sunshine Noteworthy
Hello Sunshine Combo Stickers
Hello Sunshine Cut Outs
Hello Sunshine Jewels
Hello Sunshine Brads
Hello Sunshine 6x6 paper pad
Hello Sunshine Cardstock Stickers
Hello Sunshine Chipboard
Hello Sunshine Stamps
Hello Sunshine Rub-Ons
Hello Sunshine packaging
Hello Sunshine Buttons
Hello Sunshine Trinkets
Thanks for sharing this darling album with us Julie! Please make sure to comment and don't forget Bo Bunny is celebrating reaching 20 000 fans on Facebook! Woohoo!!!