It's another day of great ideas from the Design Team about setting your goals for 2012!
Two of the designers did beautiful pages about their goals. Both of them are just beautiful with plenty of ideas to inspire us with our scrapbooking but also with great goal inspiration for the new year.
First up today, we have Tara.
Tara said, "My only goal/resolution for the upcoming year is to try to calm down and relax - let the little things go. "
Relax
Tara Orr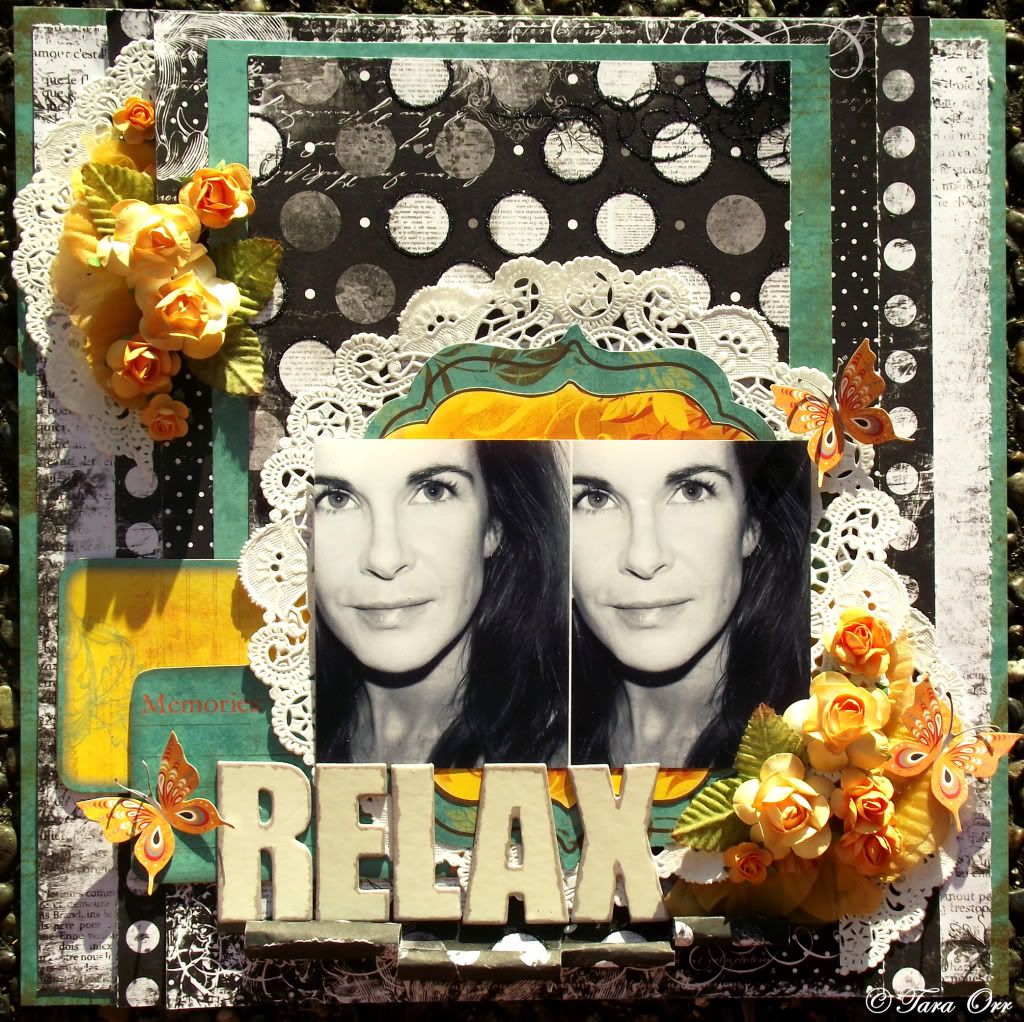 Supplies:
Patterned Paper: Rose, Dots, Enchanted/Enchanted; Sunflower, Bouquet, Cut Outs/Forever Fall
Noteworthy: Forever Fall
Today, we also have Gabrielle.
Goals 2012
Gabrielle Pollacco
Supplies:
Patterned Paper: Welcome Home; Porch Swing, WH Dot, WH Dreams, WH Keys
Cardstock: Double dot Clover
Chipboard: Welcome Home, Et Cetera
Trinkets: Welcome Home
Bloom: Oliva (tinted with green ink in the center)
Stickers: Welcome Home Combo Stickers
Bo Bunny buttons
Butterfly: Gabrielle
We also promised to announce the winner of the Circle Challenge today. You just have to love seeing all the wonderful pages everyone creates for these challenges! We know that we do!
Rachelle used the Gabrielle Collection for this gorgeous layout!
Rachelle, please e-mail us with your address so we can get your prized out to you!
We would love to hear about your goals for the new year!
As always, we invite you to share your pages with us on Facebook!