We have really enjoyed creating and showing how to Step It up here at Bo Bunny!
In fact, we liked it so much with layouts, we decided to do it with cards!
Some of the design team has made some great cards and then taken them to
the next level by Stepping It Up!
Oh Happy Day
Romy Veul
Romy has gone all out with her card and not only Stepped It Up, she's showing you step by step how to do it!
2) Cut several pieces of paper in different sizes from the papers in the mini paper pad. Ink the edges and position them on your card in the desired way.
4) Embellish your card with a few chipboard stickers, rub-ons and fussy cut clouds and planes. Rub the sentiment rub-on onto a strip of white paper and adhere them to your card using foamtape.


5) Finish off your card with a few jewels, glitter glue and liquid pearls.
Bo Bunny supplies:
6x6 Paper Pad: On The Go
Card Kit: On The Go
Chipboard: On The Go Layered Chipboard
Stickers: On The Go Dimensional Stickers
Noteworthy: On The Go
Jewels: On The Go
Sarah has taken an already adorable card and Stepped It Up to make it over the top!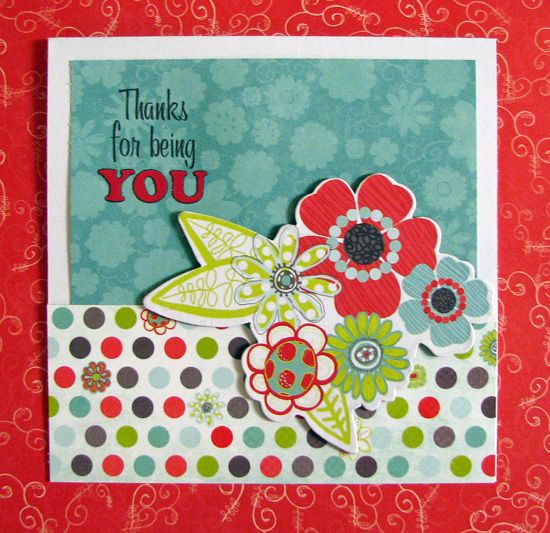 Step one:
Create a 5 x 5 card base out of white cardstock.
Step two:
Trim two pieces of paper from the 6x6 paper pad and adhere to front of card.
Step three:
Adhere rubon and chipboard flowers from the Alora card kit.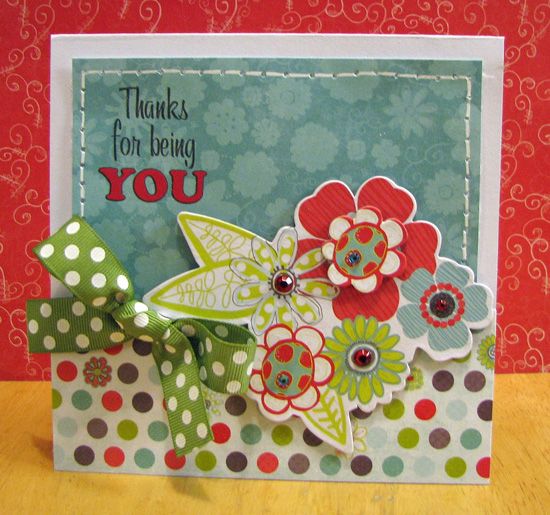 To step up your card-
Step four: Tie double ribbon into a bow and adhere
Step five: Add faux stitching with white pen
Step six: Adhere a chipboard flower from the 12x12 chipboard sheet over the large chipboard flower piece
Step seven: Add jewels to the chipboard flowers.

Bo Bunny Supplies Supplies:
Patterned Paper: 6x6 paper pad/ Alora
Chipboard: 12x12 chipboard/ Alora
Jewels: Alora
Other: Double Dot ribbon, Alora Card Kit
Be sure to check out the ongoing challenges!
Remember, they are running for one month now! Be sure to link your submissions for the challenge to the challenge post for a chance to win a prize!
Have a wonderful weekend!